The following is a list of the current Directors for the Company:-
---
Members:
Rt Rev. Stephen Wright
Mrs D Fox
Rev. Canon Peter Leighton VG
Rev. Simon Lerche
Mr Jeff Ledger
---
Directors appointed under Article 50A:
Alison Powell
Sarah Monk
---
Foundation Directors appointed under Article 50:
Yvonne Coates - Chair of Directors
Christopher Wiper
Malcolm Frank
Allan Mitchell
Emily Bradshaw
Alison Aisbitt
Canon Paul Douthwaite
Dave Allan
Peter Walker
Clerk To The Board Of Directors
Julian Kenshole
All correspondence to be addressed to:
Yvonne Coates, Chair of Directors, Bishop Hogarth Catholic Education Trust, The Headlands, Darlington, Co. Durham, DL3 8RW
Thinking of becoming a Governor? Then visit Inspiring Governance, the national online matchmaking service which connects skilled volunteers interested in serving as governors and trustees with schools and colleges.
Our Directors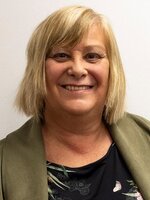 Yvonne Coates
Chair of Directors
Yvonne brings to the Trust extensive knowledge of child protection, family support & early help and children in public care. She is a qualified Social Worker who has been in practice for the last 24 years working entirely in the field of child protection. She was until 2019 the Head of Family Support & Child Protection with a Local Authority with responsibility for decision making on child protection, children in need and Looked After Children. She and her Social Work teams supported schools in meeting their safeguarding responsibilities.
Yvonne has developed dynamic partnerships with universities on innovative projects using research to inform future practice. She holds a post graduate diploma in Public Management and a Psychology Degree and remains a registered social worker. During her career she has managed large multi-disciplinary teams and has been an active member of a senior leadership team supporting not only social work issues but also SEN pathways.
Yvonne has utilised her professional social work experience in supporting a Local Authority with a pilot project for the National Assessment and Accreditation Scheme for Qualified Social Workers and Managers funded by the Department of Education. As well as working on the updating and writing of policies for a local authority to ensure effective practice.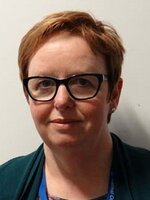 Alison Powell
Alison was brought up on a farm in upper Weardale and went to school in Wolsingham. She has lived in various places but settled in Darlington in 2003.
Alison has worked in the Civil Service for over 30 years.  Her career started with the Ministry Defence working for the RAF and then Navy.  Alison transferred to the Department for Education in 1994.  Her experience covers a wide range of education policy including teacher pensions, school governance, capital funding for voluntary aided schools, school land and the academy legal framework. Alison is currently responsible for school admissions policy.
Alison is married with 2 children and is a member of the congregation at Holy Trinity Church in Darlington.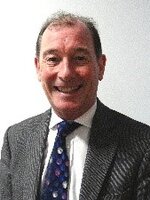 Christopher Wiper
Former Senior Partner of Close Thornton LLP solicitors.
Chair of Governors at Queen Elizabeth Sixth Form College since 1995.
Appointed National Leader of Governance in 2016.
Life governor of the Imperial Cancer Research Fund and honorary fellow of Cancer Research UK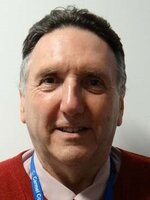 Malcolm Frank
I am passionate about Catholic Education and continue to have a strong involvement in its development. I was a pupil and Head Boy at St Mary's and then privileged to join the staff in 1970 playing a large part in the formation of Carmel, being Head of Lower School until 1988. Following Deputy Headships in Leeds and Durham, I became Headteacher of Our Lady and St Bede, Stockton, from where I took early retirement. I am a part-time Link Tutor, training future teachers with Leeds Trinity University and until recently, a Recruitment Adviser for the Diocese, for the appointment of Heads and Deputy Heads. I was Chair of Governors at Holy Family and St Teresa's, and also spent three years as Chair at St Cuthbert's Berwick on Tweed at the request of the Diocese. I sit on Admissions Appeals and Independent Exclusion Panels. Completely differently, I was invited to train in Canon Law and appointed by the Vatican initially as Defender of the Bond of marriage and now as an Assistant Judge in the Diocesan Tribunal. I am a member of the Canon Law Society of Great Britain and Ireland. I currently also act as Educational Consultant for The Royal and Pontifical English College of St Alban (English Seminary) in Valladolid, Spain. Within St Augustine's Parish I am Safeguarding Representative, a Eucharistic Minister and Reader. I am married with four children and seven grandchildren.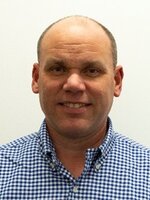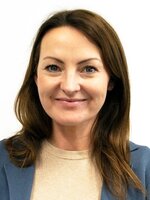 Emily Bradshaw
Emily Bradshaw is an experienced employment lawyer, having worked for over 12 years advising individual and trade union clients in both the private and public sectors.
Emily graduated with a 2:1 in LLB (Hons) Law with French from Manchester Metropolitan University and studied her LPC at the University of Northumbria in Newcastle, passing with a Commendation. Emily is also fluent in French.       Working in employment law since her qualification as a solicitor in 2006, Emily has a track record of successful employment tribunal and civil court litigation.  She has considerable knowledge and expertise in unfair dismissal, discrimination, whistle-blowing, national minimum wage, TUPE and redundancy consultation claims.
Emily is passionate about improving the rights of working people, the importance of trade unions and being the best role model she can be for her two wonderful daughters.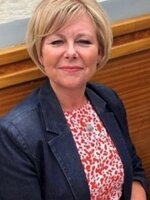 Alison Aisbitt
Alison studied law at Liverpool and then attended the Bar, joining Greys Inn. She has worked for Sunderland City Council as the Legal Advice Development Manager for Social and Welfare Law, for 28 years.
Alison has been a Governor for over 20 years, and held both chair and vice chair roles She became a National Leader of Governance in May 2014, part of this role, involves her being deployed into other schools to offer support to governing bodies, to improve governance to bring about improvement.